Information Technology Services (ITS)
Using Teams Phone for VoIP
Microsoft Teams Phone will be the University's new VoIP solution for making and receiving phone calls. Teams Phone has replaced the Communicator 7 soft client application, which is no longer supported.
Review the resources on this page to help you get started with Teams Phone.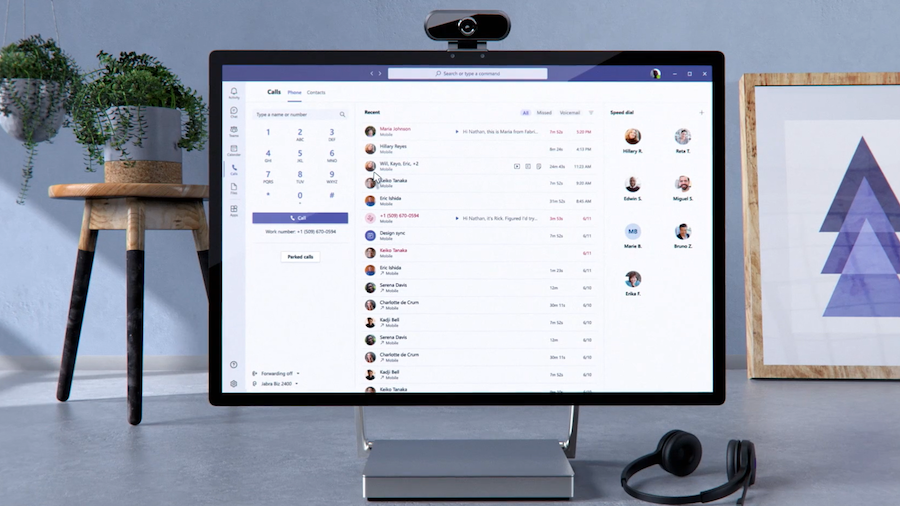 Migration to Teams Phone
Staff and faculty who have individual VoIP lines will be migrated to Teams Phone in a phased schedule by division/department. The migration to Teams Phone is expected to be complete in 2024.
The Telecom team is leading the migration and will be communicating specific number porting dates for each division/department. Once a user's phone line has been ported to MS Teams and the dial pad appears in Teams under the "Calls" icon, they can start using the calling feature.
Features
Teams Phone users will have access to several popular VoIP features and more. Users will be able to:
Use Teams to make voice and video calls within U of T.
Dial external phone numbers with the same ease.
Get the same phone experiences on mobile devices as on the desktop Teams app.
Switch seamlessly between devices, even mid-call.
More easily manage contacts and communications.
Forward a call to a team member and place calls on hold.
Scope
Teams Phone is primarily for individuals with single VoIP lines. Currently, it is not meant for complex, multi-line calling environments (i.e., hunt groups, call centres, auto-attendant).
While all MS Teams users can currently place calls to other Teams users, Teams Phone will integrate your existing U of T phone number into Teams and enable a dial pad feature, along with other popular VoIP features listed above.
Resources for staff and faculty
Resources for IT administrators
Frequently asked questions
Please refer to the Teams Phone migration FAQs for more information.