Information Technology Services (ITS)
Hardware infrastructure
The Hardware Infrastructure group (HIG) is responsible for the specification, installation, operation and support of the IT infrastructure for the University of Toronto's central administrative operations.  The HIG is held responsible for all aspects of DC infrastructure architecture, design, implementation, deployment, and operation.
ITS administrative data centre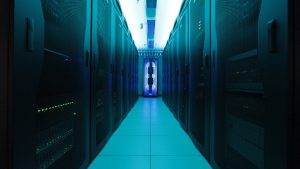 Services offered:
Data centre design considerations
The ITS Private Cloud service listed above is a great option for departments looking for on premises Infrastructure as a Service (IaaS) to address a wide variety of server and storage requirements. The service is housed in ITS' professionally managed administrative data centre which includes many high availability features that most departmental facilities lack. EIS can also assist departments in moving their workloads into the MS Azure public cloud environment.
If, however, a department or division is looking to build their own data centre to meet specific business or research requirements, there are many important design and support considerations. The following document is an effort to enumerate some of the most important factors when designing, building and managing a data centre:
UofT Data Centre Design Considerations
Contact:
For general inquiries: virtual.hosting@utoronto.ca