Information Technology Services (ITS)
Updated & new professional development resources for ITS staff
Published on: October 11, 2022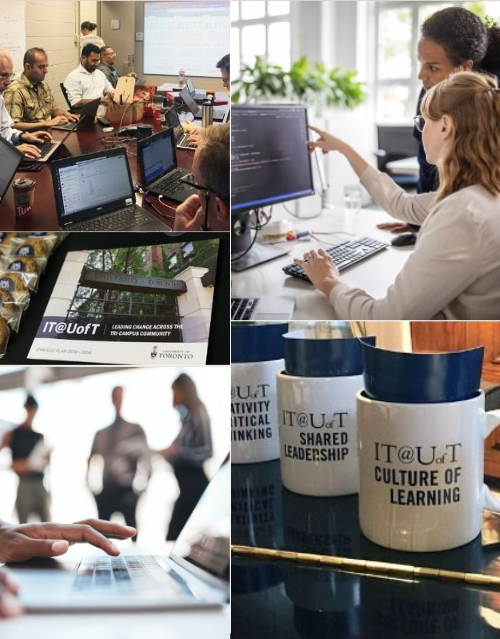 The ITS Recruitment and Orientation SharePoint site houses a suite of resources for ITS staff, including information on career development, digital workplace skills and IT skills training. These pages have been updated to provide staff with the most current resources and information.
Visit the pages listed below for updated descriptions and links to a full range of career development and program options.
ITS offers a range of planning and professional development opportunities to support our culture of learning, including certificate programs, through all aspects of your career and leadership growth. Learn more about:
Specialized career development programs
Professional learning opportunities
Financial assistance for continuing education
Resources for building IT skills
Full details on funding for professional learning available to U of T staff are outlined on the Learning, Leadership and Culture website in the Educational Funds section. Learn more about the eligible costs including:
Funds for: educational assistance, staff tuition waiver, professional development
Tuition waiver request forms
The Microsoft 365 Training Centre hosts a range of programs and resources, including training that can be used for onboarding for new staff.
Facilitated training
Self-directed learning
Connect+Learn workshops
Grow your IT professional skills in project management, leadership, information security and Microsoft platform specializations.
Microsoft training: Azure, Power Platform/BI, Microsoft 365 admin
Project management
Information security
Leadership development