Information Technology Services (ITS)
IT@UofT People — Ethan Han
Published on: September 19, 2022
The backbone of any successful team is its hard-working people. The University of Toronto's Information Technology Services (ITS) unit is no exception. It is made up of a diverse range of people with an even greater diversity in their interests and talents.
In this segment, entitled "IT@UofT People," we will get to know our IT@UofT team across the tri-campus community and find out more about their hidden or not-so-hidden talents and/or pursuits outside of work.
————————

Name:
Ethan Han
Department: Academic & Collaborative Technologies
Title: Senior Software Developer
How long have you worked at U of T?
I joined U of T in 2019 as a web developer for central communications where I maintained various web products including the main utoronto.ca website and U of T Magazine. In May 2022, I joined the ACT family as a Senior Software Developer.
What is your secret or not-so-secret talent(s) and hobbies outside of work?
I love outdoor activities like running, cycling and swimming, especially in summer. The one event that I'm most proud to have done is a triathlon, which combines all the hobbies I love.
How and why did you get involved in these hobbies?
Once I moved to Canada from South Korea, I started joining races including 5K, 10K, half and full marathons through organizations like Scotiabank and Goodlife and decided to try the Toronto Island triathlon. On the day of the triathlon, the bad weather conditions caused the swimming to be canceled and replaced with 5K running, which was disappointing as swimming was my favorite part of the race. I've done a few triathlons since then — my last one in 2017 — and I'd love to try again soon.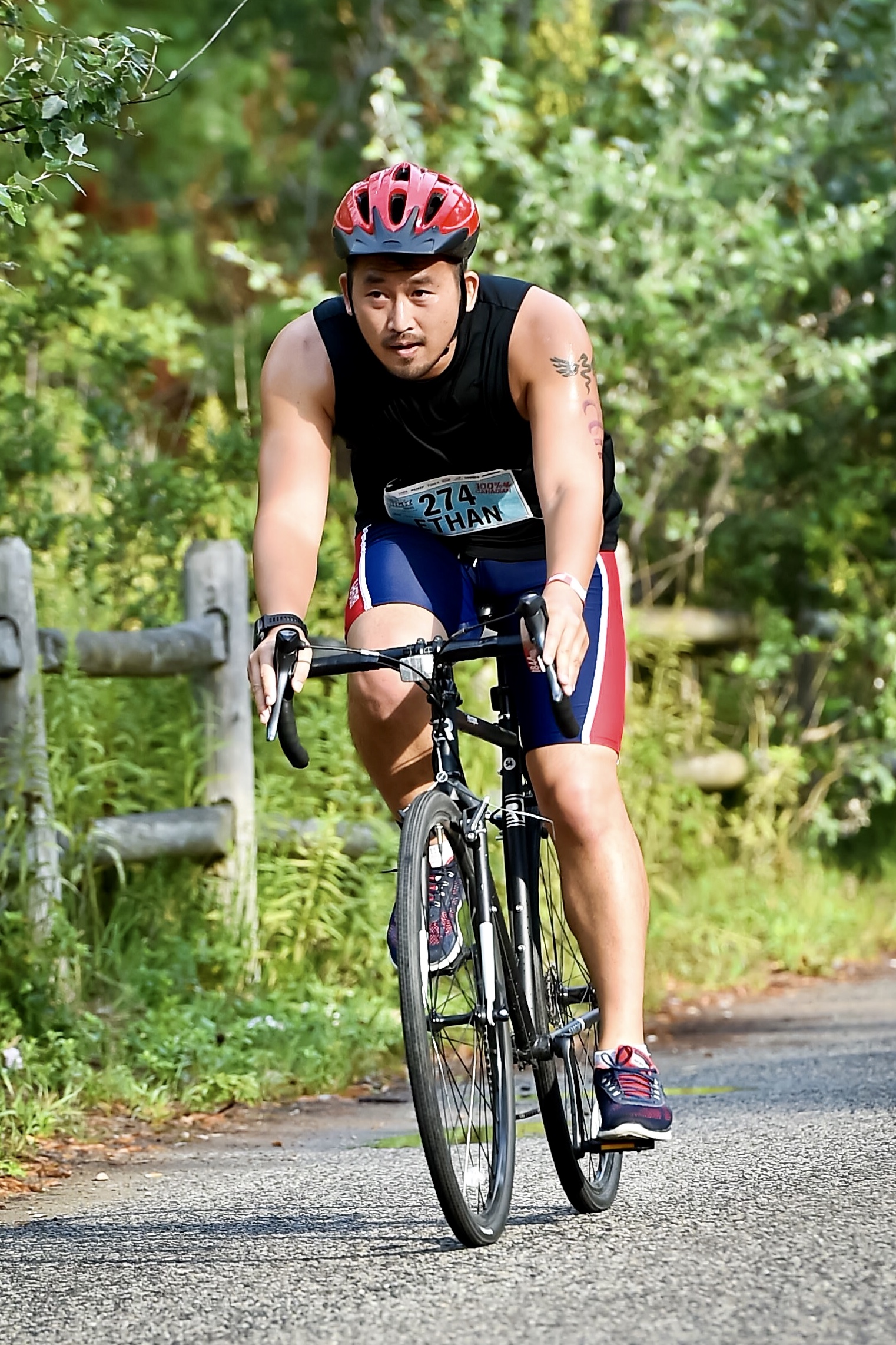 When/how did your interest in this area begin?
I served in the South Korea NAVY military service for over two years. There, I built some skills like the ability to swim in open water and endurance and developed a love for swimming. I started running because of a recommendation from one of my coworkers from my first Canadian job. I thought it was a win-win for me as I love to challenge myself, and there's the added benefit of running in races for a good cause.
Do you have any professional training?
No, but I joined a running group in my neighbourhood, where I have learned some useful tips from the community.
Who/what are your inspirations?
I've been inspired by many people around me but especially my partner who's been always so supportive and insightful.
Anything else you would like to add?
I also love racquet sports like tennis, table tennis, badminton, etc. Let's play a match! 😉