Information Technology Services (ITS)
EASI's Vikram Chadalawada co-chairs U of T's anti-Asian racism working group
Published on: June 14, 2022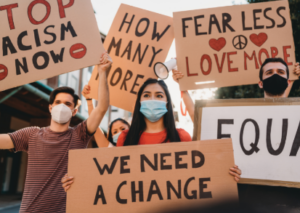 The University of Toronto (U of T) launched an anti-Asian racism working group, whose goal is to develop strategies to dismantle barriers and enhance inclusivity for Asian members of the U of T community. The working group is co-chaired by Information Technology Services' Vikram Chadalawada, Assistant Director, Student Information Systems, Enterprise Applications and Solutions Integration and IT@UofT Strategic Plan Delivery Lead.
Canada has seen a steep incline in hate crimes, specifically toward Asian communities, since the start of the COVID-19 pandemic. According to a national report, Canada has a higher number of anti-Asian racism reports than the United States. This is a driving force behind Chadalawada's involvement.
"I chose Canada as my permanent home 23 years ago because I believed that diversity and inclusivity are the cornerstones of Canadian culture and identity. It is this deep-rooted belief that makes Toronto one of the most livable, diverse cities in North America. But hate crimes and systemic racism do not just dilute this belief, they simply create a deep, long-lasting mental trauma and are very bad for our economy."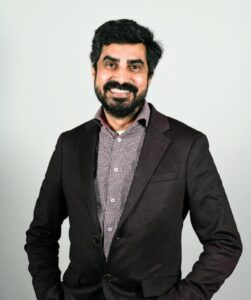 As co-chair, Chadalawada will report to U of T's President, Provost and Vice President of People Strategy, Equity & Culture to recommend responses to anti-Asian racism across the University.
"I am very honoured to be playing a leadership role in the anti-Asian racism taskforce whose aim is to build a foundation for change. The first step towards leading this change is to acknowledge that the problem exists — not just within Canada, but within our University as well."
The working group taskforce includes faculty, staff and students from across all three U of T campuses. This taskforce will work together to review programming, activities, processes and practices in place at the institution, and make recommendations to support the University's response to anti-Asian racism.
"I am certain that this diverse taskforce will unleash important policies as well as meaningful tools that are needed for identifying inequities and addressing increasing reports of racism towards all Asian communities within the University and our city. The U of T community collectively needs to raise the awareness levels around the impact of racism on the quality of health and wellbeing of our Asian faculty, staff and student community members. We have a lot of work to do, so let's start right now."
Read the official announcement to learn more about the anti-Asian racism working group.