Information Technology Services (ITS)
Upcoming training: UTORMFA application and service integration
Published on: April 15, 2021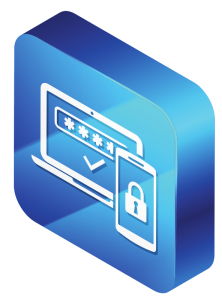 Virtual information sessions for application and service owners about UTORMFA integration are coming up in April and May.
The UTORMFA project team is encouraging application and service owners to integrate their platforms with UTORMFA, the University of Toronto's (U of T) multi-factor authentication service. This will maintain consistency and security across the University's digital landscape.
The training sessions will be led by Matt Wilks, Senior Identity & Access Management Architect and the UTORMFA project team's technical lead. During the sessions, Wilks will show participants a live integration demo and delve into how applications and services can easily integrate with UTORMFA, followed by a Q&A discussion.
Upcoming session
(Note: registration is not required. Simply click the Teams meeting link on the day of the event).
About UTORMFA
UTORMFA is U of T's multi-factor authentication solution. This service adds an extra layer of security to your login, enabling you to work remotely with confidence. UTORMFA verifies your identity using a second factor, such as a mobile device or hardware token, ensuring that only you can login.
Learn more about the UTORMFA service and how to enrol here: uoft.me/utormfa.