Information Technology Services (ITS)
Microsoft Stream: Share, teach and learn using video content
Published on: July 18, 2019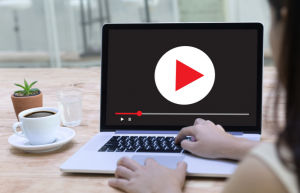 Information Technology Services (ITS) is pleased to announce the newest addition to the Office 365 environment: Microsoft Stream (Stream).
Stream allows faculty and staff to easily upload and share video content, such as recordings of classes, meetings, presentations and training sessions. It also works well with other Office 365 applications like Teams, SharePoint, OneNote and Yammer.
Access Stream
To access Stream, simply login to your Office 365 account (similar to how you would access your email through a web browser). This new service is complimentary with the University's other existing video-hosting service MyMedia.
Learn more
To find out more about Stream, visit: Office365.utoronto.ca/about/stream.
Contact
To discuss the best Stream option(s) for your needs, please consult your local EdTech or Liaison Librarian.