Information Technology Services (ITS)
IT@UofT People — Stephanie Yang
Published on: February 14, 2023
The backbone of any successful team is its hard-working people. The University of Toronto's Information Technology Services (ITS) unit is no exception. It is made up of a diverse range of people with an even greater diversity in their interests and talents.
In this segment, entitled "IT@UofT People," we will get to know our IT@UofT team across the tri-campus community and find out more about their hidden or not-so-hidden talents and/or pursuits outside of work.
————————

Name:
Stephanie Yang
Department: Human Resource Information System, EASI
Title: Business Analyst
How long have you worked at U of T?
I started working in HRIS two years ago.
What is your secret or not-so-secret talent or hobby outside of work?
I love to play and compose music. Over the years, my arsenal of instruments has expanded. I currently have three guitars, a bass, a ukulele, a piano, a clarinet and a drum kit to practice and compose with.
How and why did you get involved in this hobby?
I've always enjoyed music and am interested in the writing process and techniques.
I started playing piano when I was a kid and was in band all throughout grade school. When I learned classical music theory, I wanted to explore other musical genres as well, so I started practicing by jamming and riffing with my peers.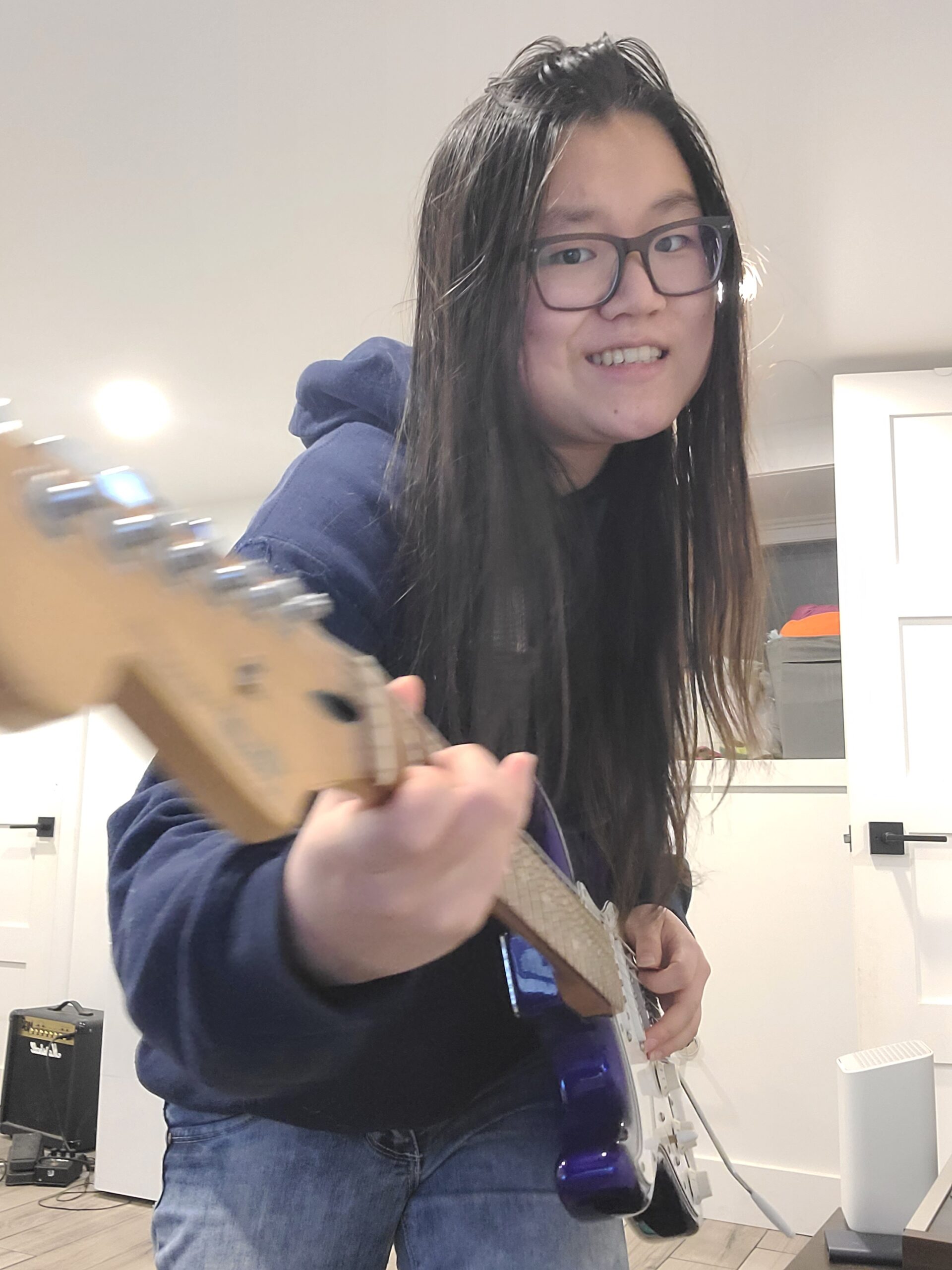 Who/what are your inspirations?
When I was younger, I wanted to shred like the technical and complex guitarist Joe Satriani (didn't happen). Currently, I'm going at my own pace, writing the occasional piece, playing whatever comes to mind and enjoying it.
Anything else you would like to add?
More people, regardless of age, should pick up an instrument if they feel inspired.