Information Technology Services (ITS)
IT@UofT People — Ian Thomas
Published on: November 17, 2023
The backbone of any successful team is its hard-working people. The University of Toronto's Information Technology Services (ITS) unit is no exception. It is made up of a diverse range of people with an even greater diversity in their interests and talents.
In this segment, entitled "IT@UofT People," we will get to know our IT@UofT team across the tri-campus community and find out more about their hidden or not-so-hidden talents and/or pursuits outside of work.
————————

Name:
Ian Thomas
Department: Enterprise Applications and Solutions Integration (EASI)
Title: Manager, Microsoft Cloud Architecture
How long have you worked at U of T?
I started working at U of T as an IT contractor back in August 1995. My position involved local network and desktop support for what is now called the Financial Services Division. I joined U of T as an employee shortly thereafter and started work on expanding the managed desktop (MDS) solution that I had developed to the other departments located in 215 Huron Street, then Simcoe Hall and beyond. In 2013, I created Enterprise AD and started work on what is now UTMail+.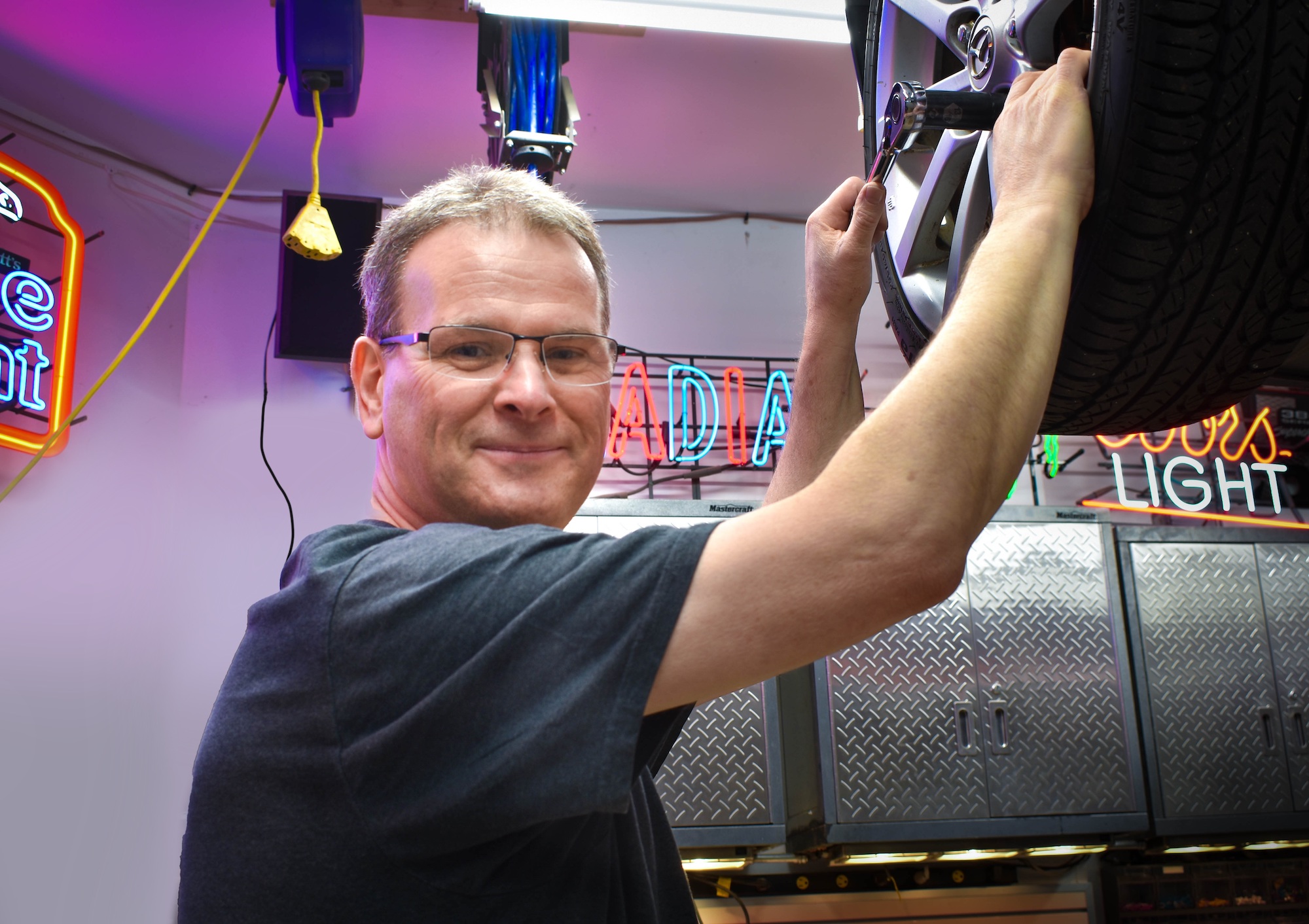 What is your secret or not-so-secret talent or hobby outside of work?
I love to work with my hands during my off time – I find it quite fulfilling. I've ended up doing a collection of woodworking projects and home renovations over the years, but my favourite pastime is working on cars. I am currently working on my 2006 Miata to keep it going.
How and why did you get involved in this hobby?
Vehicles and homes can be expensive to repair and maintain. I found it far more economical to do the work on my own, instead of sending my car off to a shop or bringing in a contractor to do home renovations, even if I've had to purchase tools to do the work. Over the years, I've collected a whole garage of tools for the various projects I've completed – there's nothing like having the right tool for the job!

When/how did your interest in this area(s) begin?
My dad really got me started on it. He spent time working on our family's cars when we were young, and I guess it just rubbed off on me.
Do you have any professional training in this field?
None, unless you can call auto class back in high school professional training.
Who/what are your inspirations?
If I had to pick a single person, it would have to be my dad. He continues to impress me with what he's been able to accomplish, even into his 80s.
What is your next project?
In my retirement, I'm hoping to restore a car, or two. It'll be nice to have the time to do it at my own pace.