Information Technology Services (ITS)
Get involved in UnITe 2019
Published on: March 5, 2019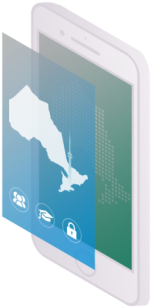 Information Technology Services (ITS) at the University of Toronto (U of T) is excited to launch the UnITe 2019 conference website.
UnITe joins the Ontario Higher Education Information Technology (OHEIT) conference, the University of Toronto's TechKnowFile (TKF) conference and Ryerson University Cybersecurity Day (RUCD) into a three-day event.
It all takes place May 1-3 at U of T's beautiful St. George campus. More than 1,000 IT professionals from across Ontario — including chief information officers, directors and managers — are expected to attend.
Volunteer opportunities
Are you a social butterfly? Do you like sharing knowledge and ideas and learning new skills?
If so, consider engaging with colleagues as a volunteer at this year's conference.
Many exciting opportunities are available for staff to help and get involved. Roles include:
Way finders – help provide friendly and personal direction to our various event spaces.
Registration coordinators – assist attendees with registration and answer questions.
Helpers – assist on the floor with our sponsors, vendors and more.
Session moderators – introduce speakers and ensure sessions start and end on time.
Call for proposals
Have a thought-provoking speaking/presentation proposal you'd like to share? Submit your idea before 11:59 p.m. March 20 through the website's online form here.
Contact
To get involved, email: shannon.byck@utoronto.ca by Friday, March 25. Please indicate your preferred area of interest and relevant details and experience. Please encourage your teams and colleagues to get involved as well.