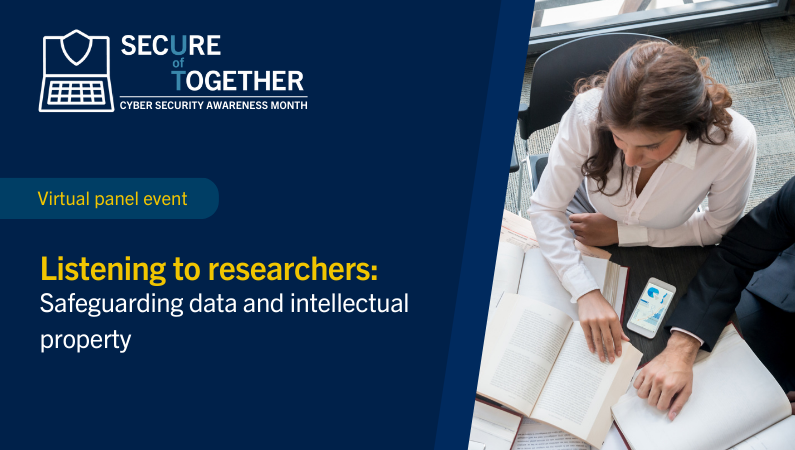 Calling all researchers within the University of Toronto and those who support their research!
This event is designed for members of the U of T community who are interested in discussing safeguarding research data and intellectual property (IP).
The panel will begin with discussions about data security and ethics and some of the steps/blocks in a day of a researcher. Following this, the panel will discuss the points raised, how researchers are supported, and where we can improve.
Moderator:
Michael Laurentius, Research Information Security Specialist, Information Security, University of Toronto
Panelists:
Karl Zabjek, Associate Professor, Department of Physical Therapy, University of Toronto, and Affiliate Scientist, University Health Network
Rachel Zand, Director, Human Research Ethics, Research Oversight and Compliance Office, University of Toronto 
Paul Jarrett, Director, Research Security, Vice-President, Research & Innovation (VPRI), University of Toronto 
Sue McGlashan, Research Information Security Lead, Information Security, University of Toronto 
Registration
To register for the event, visit the official event page.
Note: This event is open to tri-campus U of T students, staff and faculty. Register today to secure your spot and receive a calendar invitation.
RSVP by Thursday, Oct. 12 at 12 p.m.