Information Technology Services (ITS)
Celebrate tri-campus inclusivity with #DisplayYourPride
Published on: June 6, 2022
June is Pride Month, which supports communities in the pursuit of unequivocal rights to be known, heard, understood, accepted and respected no matter who they love or how they identify.
On Wednesday, June 15, 2022, the University of Toronto (U of T) will celebrate Pride month with the annual #DisplayYourPride event. Staff are encouraged to decorate their offices and workspaces, or get creative, individually or with colleagues, to celebrate Pride in their own unique way.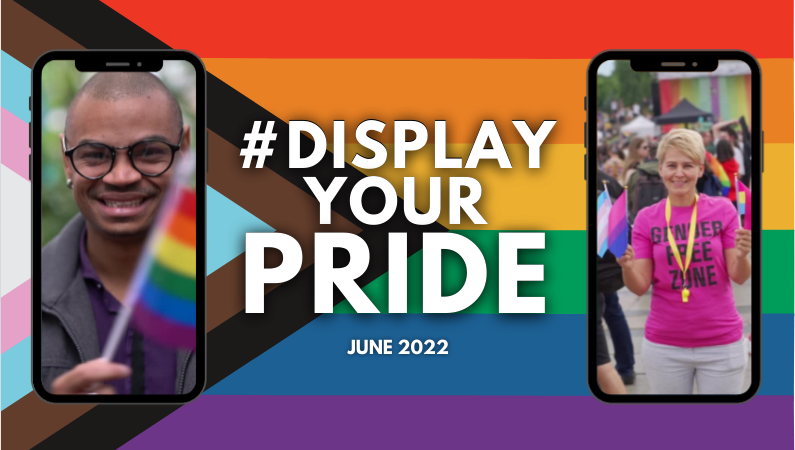 Showcase ITS Pride – Enter the #DisplayYourPride prize draw
As part of the #DisplayYourPride campaign, Information Technology Services (ITS) will be holding a staff Pride draw for a chance to win swag from the U of T Bookstore Pride Collection.
To enter the ITS Pride draw, post a photo or video on social media with the hashtag #DisplayYourPride. You can use your own personal social media accounts or email submissions to the Education, Awareness and Culture team at its.eda@utoronto.ca and we can post it for you on our social media channels and ITS website. ITS staff who participate in #DisplayYourPride between June 1 – June 30 will be entered into the draw.
Showcase your Pride with ITS digital downloads
You can also show your support for Pride by downloading ITS Pride digital assets to help spread awareness and create meaningful conversation with your colleagues:
University Pride events and resources
Want to attend U of T Pride events and explore additional resources? Check out the following:
ITS #DisplayYourPride photo gallery
View the photo gallery below to see how ITS staff displayed their Pride at various events in June 2022.